Truck Mounted Carpet Cleaning System in Plymouth
Our Truck Mounted Carpet Cleaning System was the first in Plymouth. This fully independant Truck Loaded Carpet Cleaning System allows us to clean Carpets, Mattresses and Upholstery without the need for water or power from your home. Our 350ft extendable hose allows us to clean your home or business quickly and efficiently without the need to bring any machinery onto or into your premises.

We just need an open door or window!

This "Best in Class" system has a number of benefits to the customer. Firstly, access is clean and easy as you can see from the pictures. Secondly, the Truck Mounted System gives a far superior clean with a Greater Vacuum Capability and Hotter Water Delivery resulting in far reduced Drying Times. It also allows us to work in a more efficient way keeping costs low!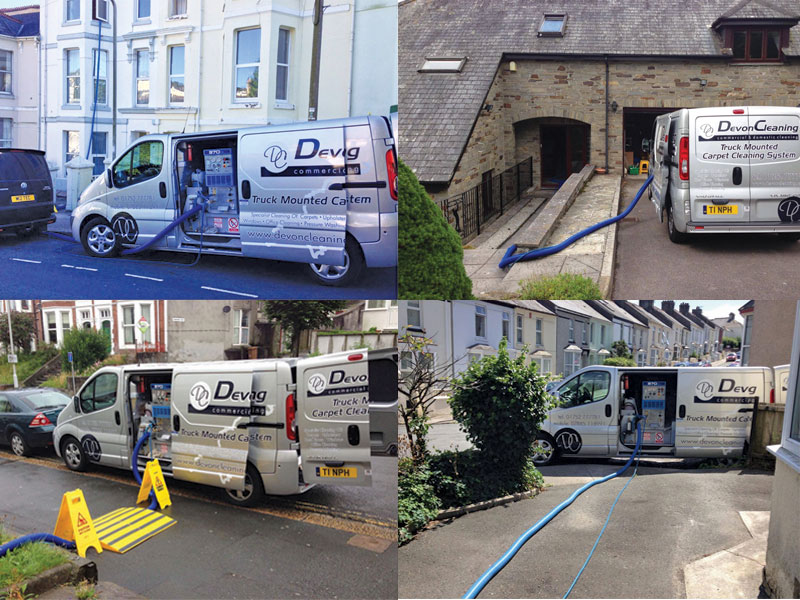 Please call to arrange a highly competitive cleaning quote on 01752 777781